Friends Of Newtown Seniors Inc. (FONS) has developed a program to assist seniors (55 years of age or older) in being able to remain in their homes independently, safely and comfortably. We have FONS volunteers who can assist with some of the minor chores, and those can be done at no charge (but we would not refuse a donation)… The important thing is to not let the small issues go until they become large problems.  Call if you need help with something and we can assist you in getting the job done. 
Volunteers assist with chores including:
replacement of batteries in fire/CO detectors
changing window/door screens
fixing furniture
light landscaping
dump runs
help organize living space.
If materials are needed to help with repairs, CHORE SERVICES can assist with purchasing these items depending on the homeowner's financial situation.
For larger, more complex jobs, (electrical, plumbing, carpentry, installation of grab bars or railings, remodeling, etc.) CHORE SERVICES maintains a list of vetted, highly recommended professionals and vendors known to be reliable that can assist with electrical, plumbing, carpentry, home remodeling. Fees for these services are based on the individual contractor and not considered volunteer services.
Volunteers Welcome
FONS is also seeking additional volunteers who would like to participate in this program. If you are interested, please call us at 203-430-0633.
Chore Services Coordinator: Bev Bennett Schaedler
Call: 203-430-0633
Email: [email protected]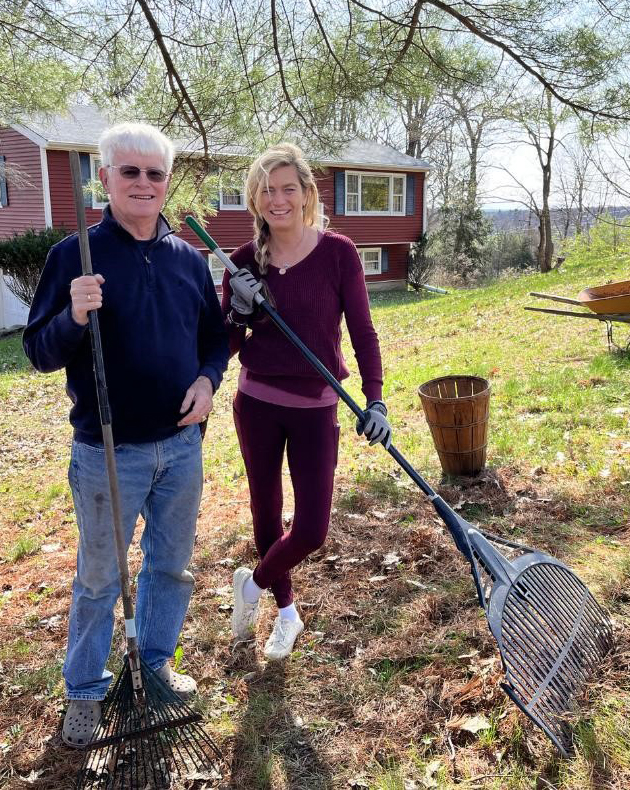 Photos courtesy of Shannon Hicks, The Newtown Bee, & FONS Board Members